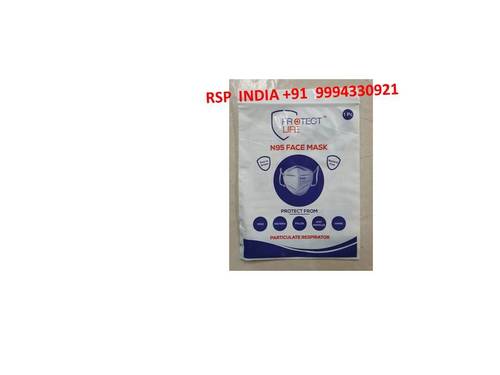 Protect Life N95 Facemask
Product Description
Protect Life N95 Facemask
We are engaged in offering Best Grade PROTECT LIFE N95 FACEMASK.
We have marked a distinct position in this domain by providing an excellent grade PROTECT LIFE N95 FACEMASK.
Medical masks are surgical or procedure masks that are flat or pleated (some are like cups); they are affixed to the head with strapsa. Wearing a medical mask is one of the prevention measures to limit spread of certain respiratory diseases, including 2019- nCoV, in affected areas.

However, the use of a mask alone is insufficient to provide the adequate level of protection and other equally relevant measures should be adopted. If masks are to be used, this measure must be combined with hand hygiene and other IPC measures to prevent the human-to- human transmission of 2019-nCov.
Contact Us
B No. 2, Ground Floor, Maharaja Nanda Kumar Road, Kolkata, West Bengal, 700029, India
Phone :09384929135