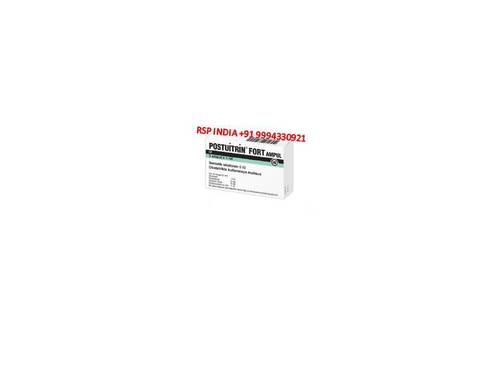 Postuitrin-n 5iu 3 Ampul
Product Description
Postuitrin-n 5iu 3 Ampul
We are acclaimed as one of the most versatile enterprises in this domain, engrossed in offering excellent grade POSTUITRIN-N 5IU 3 AMPUL.
With an aim to provide immense satisfaction to clients, we are engaged in offering the best grade POSTUITRIN-N 5IU 3 AMPUL.
Postuitrin is a hormone used to help start or continue labor and to control bleeding after delivery. It is also sometimes used to help milk secretion in breast-feeding.
Postuitrin may also be used for other conditions as determined by your doctor.
In general, Postuitrin should not be used to start labor unless there are specific medical reasons. Be sure you have discussed this with your doctor before receiving Postuitrin.
Postuitrin is available only with your doctor's prescription.
Novartis Pharmaceuticals removed Postuitrin® nasal spray from the market in March 1995.
Once a medicine has been approved for marketing for a certain use, experience may show that it is also useful for other medical problems. Although this use is not included in product labeling, Postuitrin is used in certain patients for the following:
Testing the ability of the placenta to support a pregnancy.
Contact Us
B No. 2, Ground Floor, Maharaja Nanda Kumar Road, Kolkata, West Bengal, 700029, India