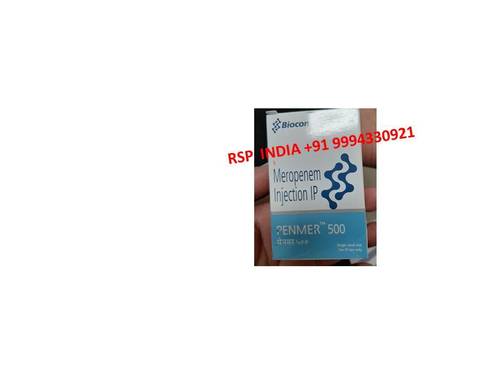 Penmer 500mg Injection
Product Description
Penmer 500mg Injection
1. 2. Penmer 500mg Injection is an antibiotic that fights bacteria. It is used to treat severe infections of the skin, lungs, stomach, urinary tract, blood and brain (eg. meningitis). It works by killing the bacteria that cause these problems.
Meropenem for:
This medication is a carbapenem antibiotic, prescribed for bacterial infections like skin and skin structure infections, bacterial meningitis, serious nosocomial infections like septicaemia, febrile neutropenia, intraabdominal and pelvic infections.
How does Meropenem work:
The medication inhibits cell wall synthesis in bacteria, and thereby leading to cell death.
Contact Us
B No. 2, Ground Floor, Maharaja Nanda Kumar Road, Kolkata, West Bengal, 700029, India
Phone :09384929135