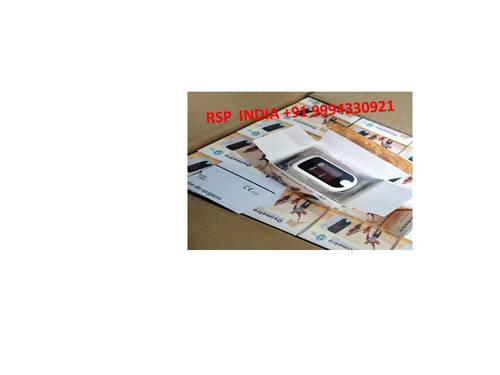 Oximetro Pulse Oximeter
Product Description
Oximetro Pulse Oximeter
The oxygen level from a pulse oximeter is reasonably accurate. Most oximeters give a reading 2% over or 2% under what your saturation would be if obtained by an arterial blood gas. For example, if your oxygen saturation reads 92% on the pulse oximeter, it may be actually anywhere from 90 to 94% .
ACCURATE AND RELIABLE - Consistently beat other pulse oximeter in terms of accuracy and reliability during clinical tests.

BAR GRAPH - The function of our pulse oximeter include the simple bar graph. It tells you that the device is able to take your SpO2 and Pulse Rate.

SPORT ENTHUSIASTS - Suitable for mountain climbers, skiers, bikers, aviators or anyone interested in measuring their SpO2 and pulse rate while on the move. You should only use the pulse ox before or after your exercise. Also, you must remain stationary while the pulse oximeter measure your pulse rate and SpO2 levels.

CONVENIENCE - Quickly determine your SpO2 ( blood oxygen saturation levels) and pulse rate (PR) readings, and display it conveniently on a large digital LED display. Oxygen meter comes with a lanyard, bring to the gym, office, or on vacation.
Contact Us
B No. 2, Ground Floor, Maharaja Nanda Kumar Road, Kolkata, West Bengal, 700029, India
Phone :+918037268537