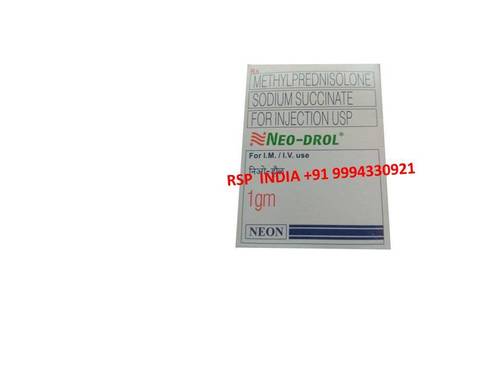 NEO DROL 1GM INJECTION
Product Description
Owing to our wide distribution network, we have been able to offer superior grade NEO DROL 1GM INJECTION.


Neodrol 1 GM Injection is a corticosteroid that is used to relieve swelling in various conditions like arthritis and allergic disorders. Methylprednisolone for:

This medication is a corticosteroid prescribed for severe allergies, arthritis, asthma, certain blood disorders and skin conditions.

Methylprednisolone work:

It prevents the release of substances in the body that cause inflammation.


Contact Us
B No. 2, Ground Floor, Maharaja Nanda Kumar Road, Kolkata, West Bengal, 700029, India
Phone :+918037268537