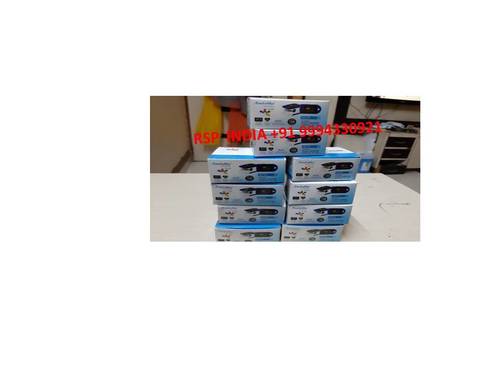 NAULAKHA PULSE OXIMETER
Product Description
We are noted amongst remarkable enterprises in this domain, engaged in offering the best gradeNAULAKHA PULSE OXIMETER.
We are a well - known enterprise in this field, engaged in offering fine gradeNAULAKHA PULSE OXIMETER


Pulse Oximetry is a non - invasive method of measuring a person's oxygen saturation. A finger Oximeter, at the most basic level, is an oxygen monitor used to monitor oxygen levels in blood. It can be attached to your finger tip to monitor this without causing any pain.

NAULAKHA PULSE OXIMETER is a portable device which is extremely easy to use and can be operated with simple training. Patients with serious lung diseases are usually advised regular exercise to improve their lung functioning. But it is also very important for them to monitor the impact of this exercise and ensure that their blood oxygen levels do not fall below the safe level. NAULAKHA PULSE OXIMETERis the most popular type of pulse oximeter in use 3 days. A personal handheld Pulse Oximeter or oxygen saturation monitor helps such patients monitor their capability to bear strenuous exercise by tracking their heart rate and blood oxygen level.

This oxygen saturation machine works on the principle that different frequencies of light are absorbed in different volumes. Oxygenated Haemoglobin and Deoxygenated Haemoglobin in a patient's blood absorb different amounts of red and infrared lights. By calculating the difference between these, a blood oxygen monitor can estimate the level of oxygenation in the blood. Oxygen Saturation of a healthy body should never fall below 95% . A probe fixed on an area of the body with good blood flow like the fingertip or ear lobe helps the oxy Pulse meter track the SpO2 level. The pulse oximeter cost is extremely affordable and can be bought by all patients.


Contact Us
B No. 2, Ground Floor, Maharaja Nanda Kumar Road, Kolkata, West Bengal, 700029, India
Phone :+918037268537