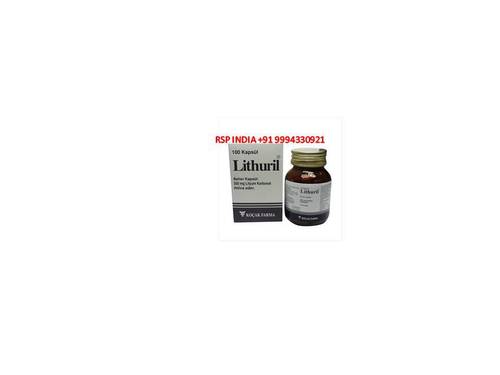 Lithuril 300 Mg 100 Kapsul
Product Description
Lithuril 300 Mg 100 Kapsul
We are engaged in offering Best Grade LITHURIL 300 MG 100 KAPSUL.
2. L°THUR°L is available in glass bottle packaging containing 100 capsules. L°THUR°L contains an active substance called lithium carbonate.
L°THUR°L is used in the diseases mentioned below;
Prevention and treatment of flood attacks and recurrent depression in the disease called manic - depressive illness,
- To decrease the frequency of cluster headache in seizures,
- Treatment of depression and other behavioral disorders,
To decrease the frequency of infection in patients with low number of cells in the blood.
Contact Us
B No. 2, Ground Floor, Maharaja Nanda Kumar Road, Kolkata, West Bengal, 700029, India