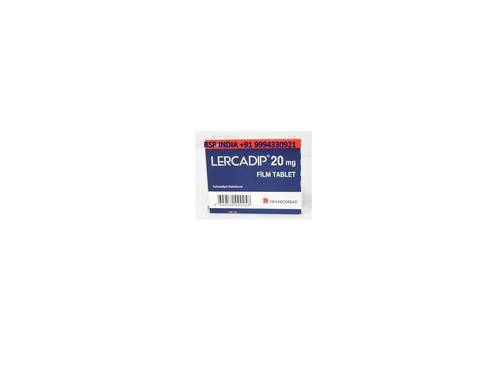 Lercadip 20 Mg 30 Film Tablet
Product Description
Lercadip 20 Mg 30 Film Tablet
We are engaged in offering Best Grade LERCADIP 20 MG 30 FILM TABLET.
LERCADIP 20 mg film tablets; It is in the form of tablets in pink color, rounded, bevelled, notched, homogeneous, film - coated.
LERCADIP is a dihydropyridine calcium antagonist and stops the flow of calcium from the cell membrane into the heart muscle and smooth muscle cells. Its antihypertensive effect is due to its direct relaxant effect on vascular smooth muscles and its reduction in blood pressure.
LERCADIP is used to treat your mild to moderate hypertension (high blood pressure).
Contact Us
B No. 2, Ground Floor, Maharaja Nanda Kumar Road, Kolkata, West Bengal, 700029, India