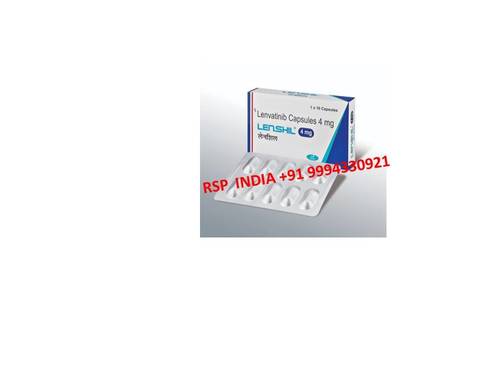 Lenshil 4mg Capsule
Product Description
Lenshil 4mg Capsule
This medication is used to treat cancer. LENSHIL belongs to a class of drugs known as tyrosine kinase inhibitors.
It works by slowing or stopping the growth of cancer cells.
Lenshil is used for the treatment of differentiated Thyroid cancer that is either locally recurrent or metastatic, progressive and did not respond to treatment with radioactive iodine. Lenshil is also used in combination with Everolimus for the treatment of advanced renal cell carcinoma following one prior anti - angiogenic therapy.
Contact Us
B No. 2, Ground Floor, Maharaja Nanda Kumar Road, Kolkata, West Bengal, 700029, India