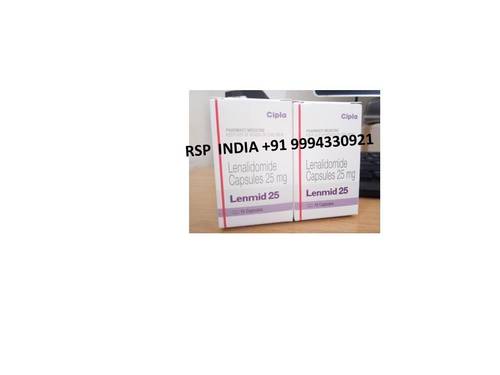 LENMID 25MG CAPSULES
Product Description
1. 2. Owing to our wide distribution network, we have been able to offer superior grade LENMID 25MG CAPSULES.
Lenmid 25mg Tablet is used in the treatment of multiple myeloma and lepra reaction. This medicine belongs to a group of medicines which affect how your immune system works.
LENMID TABLET WORKS
Lenmid 25mg Tablet is an anti - cancer medication. It works by enhancing the immune system that indirectly attacks the cancer cells. It prevents the growth of new blood vessels within the tumor. It also restricts the production of chemical messengers (cytokine and growth factor) which are responsible for the growth of cancer cells. This is how it works against cancer.
Contact Us
B No. 2, Ground Floor, Maharaja Nanda Kumar Road, Kolkata, West Bengal, 700029, India