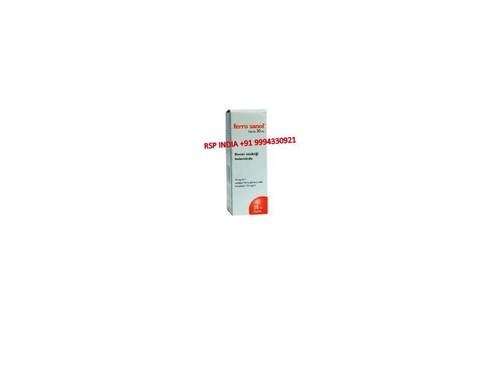 Ferro Sanol B 150 Ml Surup
Product Description
Ferro Sanol B 150 Ml Surup
FERRO SANOL is an iron medicine (antianemic) used in iron deficiency. In iron deficiencies, FERRO SANOL also contains these vitamins because the body needs B1, B2 and B6 vitamins besides iron.
FERRO SANOL is a clear, yellow colored solution. It is packaged in a 150 ml honey color glass bottle with a 15 ml scale.
FERRO SANOL regardless of whether anemia develops or not, iron in anemia (anemia), iron deficiency anemia (anemia), especially in pregnancy and breastfeeding during pregnancy and
lactation, people with low iron intake, acute and chronic blood loss in diets. In iron deficiency anemia, it is used to treat iron deficiency with or without anemia.


Contact Us
B No. 2, Ground Floor, Maharaja Nanda Kumar Road, Kolkata, West Bengal, 700029, India
Phone :+918037268537