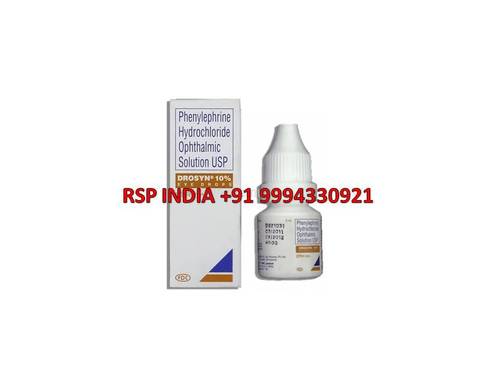 Drosyn Eye Drops 10%
Product Description
Drosyn Eye Drops 10%
Drosyn 10 % Eye Drops is a nasal decongestant used to relieve nasal blockage caused by sinusitis, cold, allergy, or hay fever. It will not cure the cause of the symptoms or speed the recovery.
Phenylephrine for:
This medication is a selective alpha agonist, used to increase blood pressure and topically as a nasal decongestant. It is also used in the eye to dilate the pupil or to constrict superficial blood vessels in eye allergy. It works by reducing swelling of the blood vessels in the nasal passages.
Phenylephrine work:
Phenylephrine shrinks swollen nose tissue and opens up passages. It shrinks blood vessels to raise blood pressure. It helps some numbing drugs work longer.
Contact Us
B No. 2, Ground Floor, Maharaja Nanda Kumar Road, Kolkata, West Bengal, 700029, India
Phone :09384929135