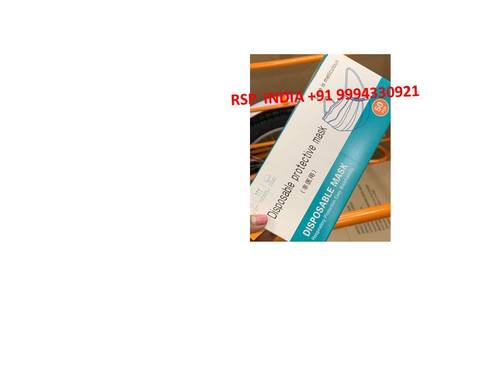 DISPOSABLE PROTECTIVE MASK
Product Description
1. 2. Backed with immense knowledge in this field, we are engaged in offering superior grade DISPOSABLE PROTECTIVE MASK in moisture proof packaging options.

A procedural mask is intended to prevent the release of potential contaminants from the user into their immediate environment which can also protect the wearer from large droplets, sprays and splashes of bodily fluids. It is easily identifiable by the presence of two ear loops to secure the mask to the face for quick donning.

Procedure masks are not surgical mask and are used on hospital floors, isolation units, and labor and delivery units, among other areas of the hospital for generally "respiratory etiquette" to prevent clinicians, patients and visitors from spreading germs by talking, coughing, or sneezing. 1,2 These masks may also be used in the emergency department and the intensive care unit. However, they are non - sterile and designed for clean environments which not suitable for use in the operating room. 1 Surgical masks are required in this case which are designed for sterile environments.

Contact Us
B No. 2, Ground Floor, Maharaja Nanda Kumar Road, Kolkata, West Bengal, 700029, India
Phone :09384929135