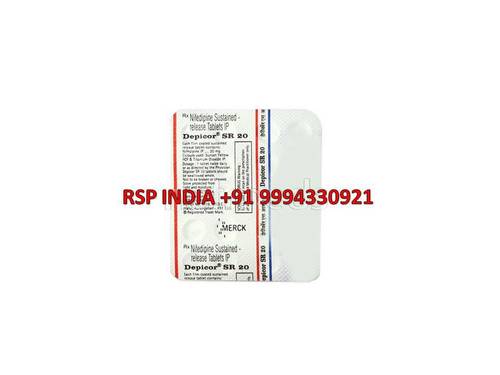 Depicor Sr 20mg Tab
Product Description
Depicor Sr 20mg Tab
Depicor 10mg Tablet is a medicine used to treat high blood pressure (hypertension) and to prevent angina (heart - related chest pain). It belongs to a class of medicines known as calcium channel blockers. It lowers blood pressure and reduces the workload of the heart. This helps prevent heart attacks and strokes.
Nifedipine for:
This medication is a calcium channel blocker, prescribed for angina (chest pain), high blood pressure and abnormal heart rhythms.
How does Nifedipine work:
It works by relaxing blood vessels.
Contact Us
B No. 2, Ground Floor, Maharaja Nanda Kumar Road, Kolkata, West Bengal, 700029, India