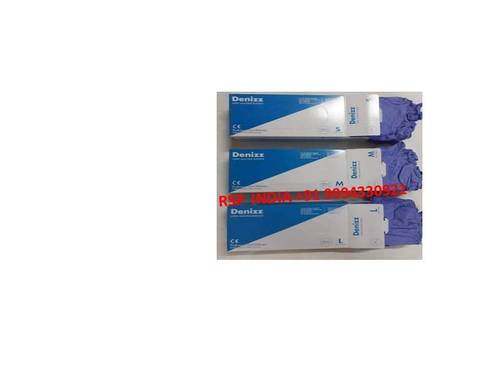 Denizz Gloves
Product Description
Denizz Gloves
Since our commencement in this domain, we have been engaged in providing the finest grade DENIZZ GLOVES.
Gloves protect and comfort hands against cold or heat, damage by friction, abrasion or chemicals, and disease; or in turn to provide a guard for what a bare hand should not touch.
Types of Gloves To Protects Your Hands from Hazardous Chemicals
Cotton/Fabric Gloves. This is the most common type of gloves for general work or projects where a high level of protection isn't needed. ...
Coated Fabric Gloves.

Leather Gloves.

Latex, Rubber or Plastic Gloves.

Kevlar Gloves.

Butyl Rubber Gloves.

Vibration-Resistant/Impact-Resistant Gloves.

Puncture-Resistant Gloves.
Contact Us
B No. 2, Ground Floor, Maharaja Nanda Kumar Road, Kolkata, West Bengal, 700029, India
Phone :09384929135