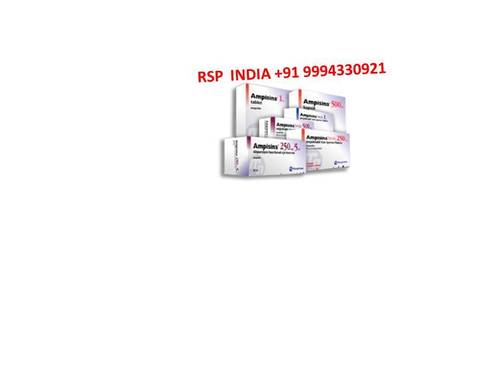 Ampisina 1 Gr 1 Flakon
Product Description
Ampisina 1 Gr 1 Flakon
Respiratory infections such as acute and chronic bronchitis, pneumonia, sinusitis and otitis media caused by microorganisms susceptible to AMPISA injectable ampicillin; urogenital infections such as cystitis, urethritis, pyelonephritis, prostatitis, gonorrhea, septic abortion and puerperal infections; gastrointestinal infections such as enteritis, cholangitis, enterocolitis.
It is indicated for the treatment of skin and soft tissue infections such as phlebitis, abscesses, erysipelas, impetigo and infected acne, and septicemia and bacterial meningitis. Necessary bacteriological examinations should be performed to determine the sensitivity of pathogenic micro - organisms to ampicillin, and surgical intervention should be performed according to the infection site when necessary.
Application of extraperitoneal ampicillin to wounds can be used to prevent infection after abdominal surgery. In cases where oral dosage is not suitable, parenteral use is indicated.
Contact Us
B No. 2, Ground Floor, Maharaja Nanda Kumar Road, Kolkata, West Bengal, 700029, India